The Rotary Club of Magill Sunrise is pleased to announce the 9th annual Reel Event will be held on Sunday, 24th May 2020. This event is a highlight of the club's year showcasing a selection of the best new short films by local filmmakers.
Combining fundraising, awareness of Rotary and a vocational aspect, the program is composed totally of short films created and produced by South Australians, with the opportunity to meet the filmmakers at a Q&A session after the screening.
The major beneficiaries this year will be SYC (Service to Youth Council) and their amazing HYPA program helping young people escape homelessness for good. We're very proud to be working with SYC this year and supporting their aims, which are strongly aligned with our own.
Check back here soon for ticket bookings.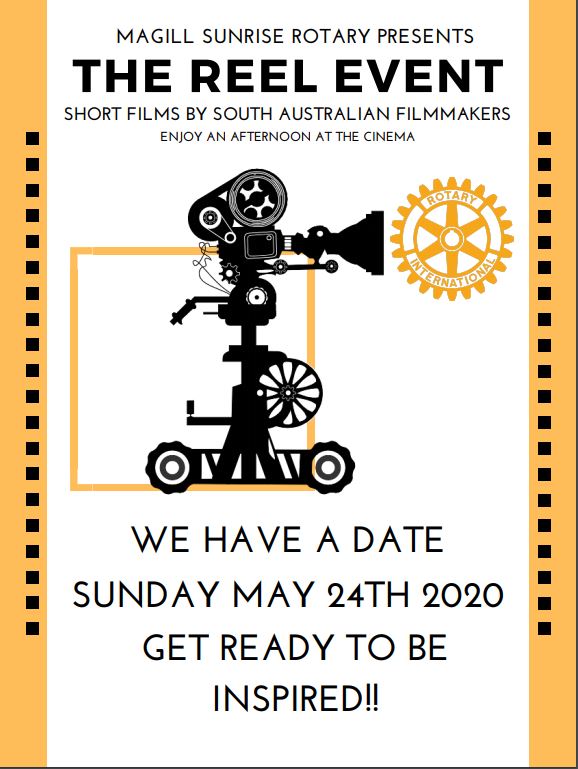 For past events, see: 2019 | 2018 | 2017 | 2016 | 2015 | 2014 | 2013 | 2012