One of the highlights of the Rotary Club of Magill Sunrise's calendar is The Reel Event, an annual fundraiser showcasing a selection of the best new short films by local filmmakers.
Combining fundraising, awareness of Rotary and a vocational aspect, the program is composed totally of short films created and produced by South Australians, with the opportunity to meet the filmmakers at a Q&A session after the screening.
Many of the films each year have won awards at a local or national level and have travelled to film festivals internationally.
The Reel Event celebrates and displays some of the best artistic talent of our young South Australian filmmakers, with proceeds supporting a range of Rotary programs.
You can book tickets here for the 2019 event on Sunday May 26 at the Regal Theatre, Kensington Park.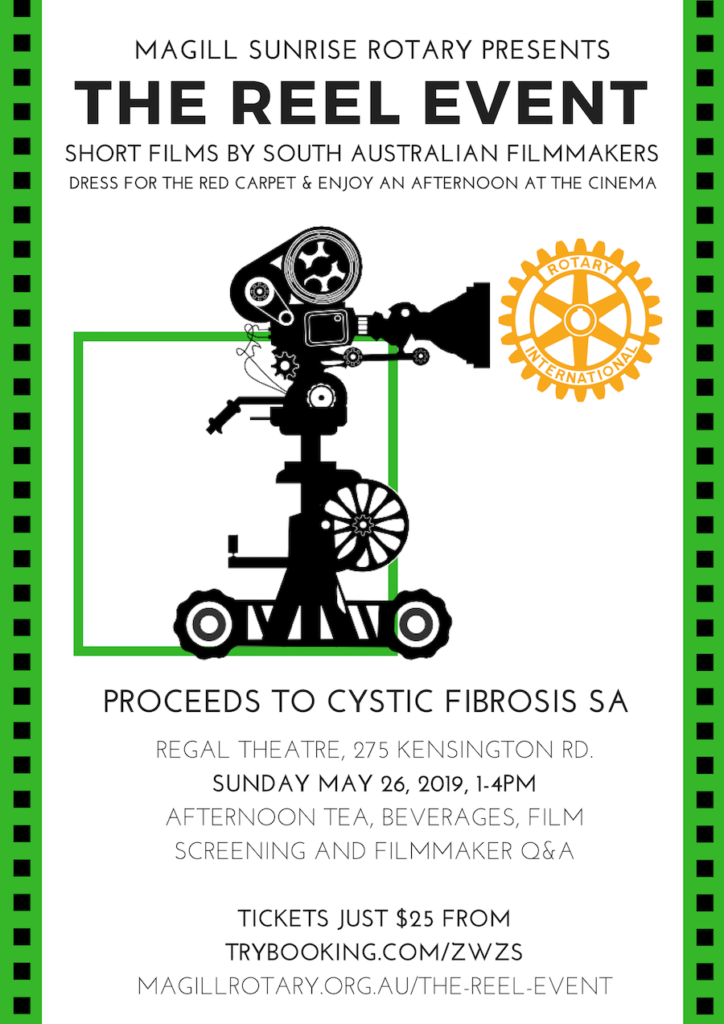 For past events, see: 2018 | 2017 | 2016 | 2015 | 2014 | 2013 | 2012