The Reel Event is a highlight of the club's year showcasing a selection of the best new short films by local filmmakers. We are very proud to have supported and promoted the immense talents of local filmmakers in the 8 annual events held to date from 2012 to 2019.
Unfortunately, the pandemic's uncertainty surrounding access to theatres and the ability to hold large events forced us to cancel The Reel Event for 2020 through 2022. As you can see by our poster below, we tried twice in 2020 to hold the event, but no one could foresee the way the pandemic would progress.
We are hopeful we may be able to re-launch with the 9th event in 2023, so please check back here for further details. If you are a member of the SA film making community and would like to collaborate with us we'd love to speak with you. Please contact us for a chat!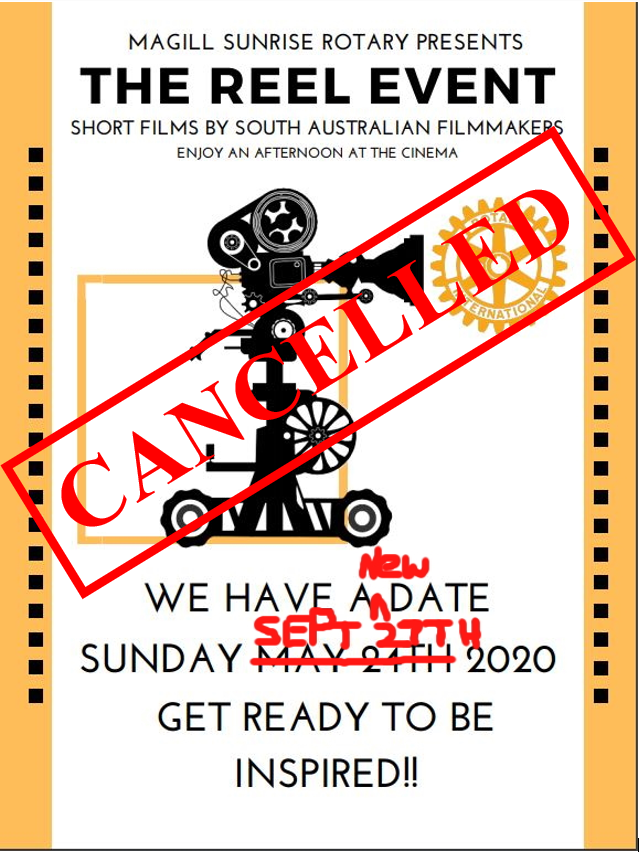 For past events, see: 2019 | 2018 | 2017 | 2016 | 2015 | 2014 | 2013 | 2012